EARRINGS
Add strong forms to your collection with our selection of precious metal and resin earrings. Each set of earrings boasts generous vibrancy and imbues a spirit of individuality.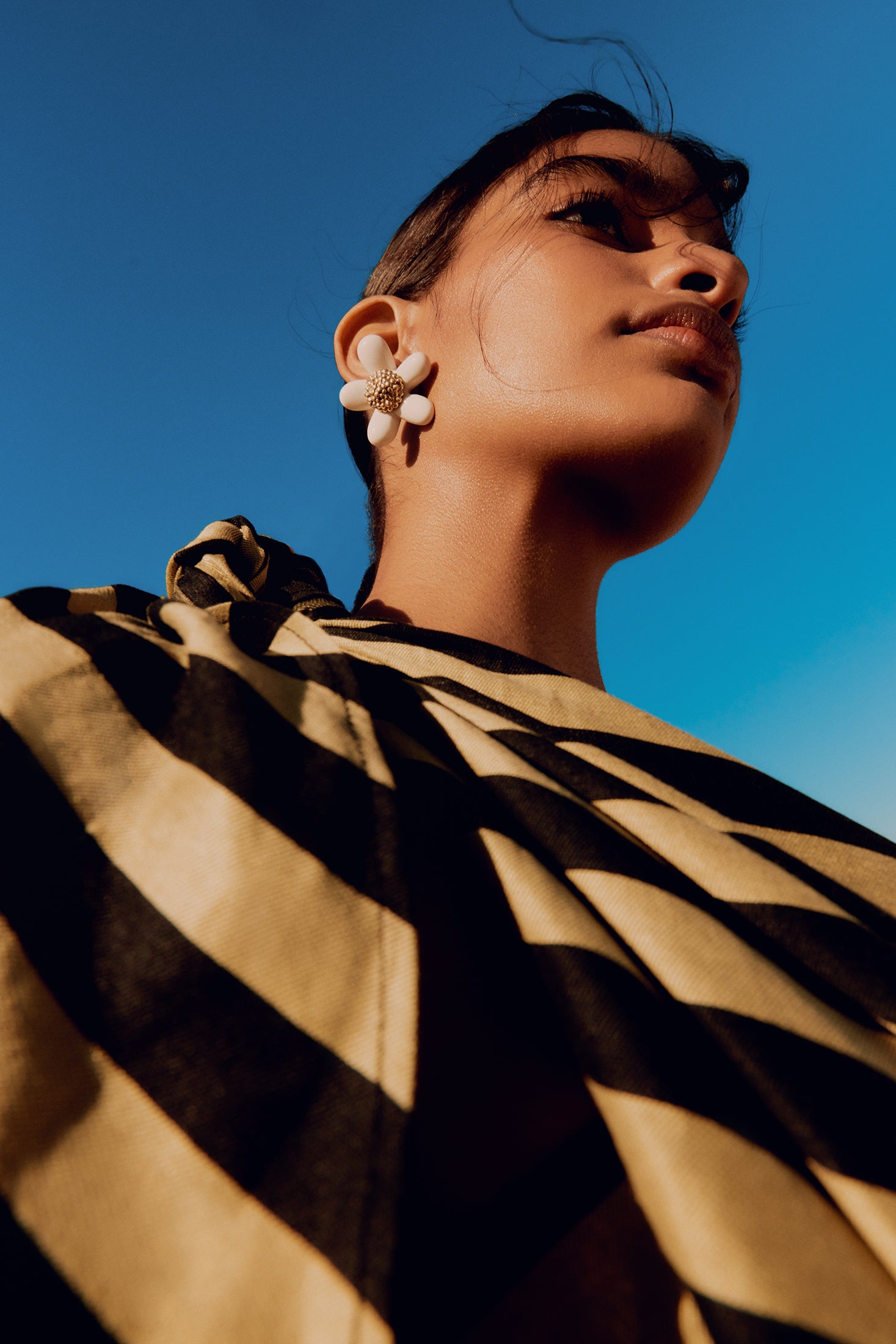 INTRODUCING
PARADISE EARRINGS
Welcoming leaf and daisy-inspired styles, Paradise renders bold, polished resin earrings with intricate brass details.

FEATURED
Signature Styles
Discover our timeless, signature earring styles. Each pair is designed to transcends seasonal codes, enduring season after season.
EARRINGS
Key earring forms from signature, seasonal offerings, with highlights from the LO Collections.